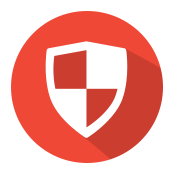 Organisations within the sector of Public Order and Safety should eminently be able to think comprehensively and act appropriately when faced with risk control and crisis management.






Emergencies expose the vulnerabilities of society. Crises are caused by a variety of risks such as (natural) disasters, major accidents, pandemics/ disease outbreaks, failure of the critical infrastructure, terrorist attacks and social unrest (fuelled by (social) media).

Governments and emergency management services take measures to assure regional, national and international security. Due to the multidisciplinary character of contemporary crises, multidisciplinary cooperation between various governmental and non-governmental actors is essential. Various ministries on the national level cooperate closely during the emergency response phase. At the regional level safety regions play an essential role in crisis management. Municipalities, police, fire and medical aid organisations work closely together during disaster and crisis response. Together with crisis management partners they provide essential expertise and resources.

ISR supports government organisations actively on an operational, tactical and policy decision making level, equips them with the necessary organisational structure and skills to effectively cooperate and deal with the crisis management issues they could face.

Through expert advice and tailored training and exercises we support organisations in preparing for potential disasters and crises. We consider distilling lessons learned from exercise and incident evaluations as an essential aspect of the preparatory process.