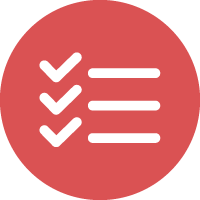 ISR develops performance oriented evaluation frameworks and uses these to perform solid after incident evaluations.


Emergency response processes are translated by us into clear key performance indicators in order to measure how the entire emergency management system (both within the organisation and with partners) has worked. These performance indicators provide the structure and benchmark against which the evaluation takes place.

Exercise evaluation

In the evaluation of crisis simulations (exercises), observers, experts, players and photo/film materials can be used. A structured evaluation not only strengthens the knowledge regarding the weak points of the operational processess but also offers the opportunity to learn about strengths and weaknesses within the team. We help you to work towards an efficient functioning team.

Incident evaluation

ISR not only evaluates the exercises, but also the performance of your emergency management organisation after real incidents. We take a detailed look into what went wrong but also identify what did go according to plan. The evaluation framework designed by us forms the basis for all our incident evaluations.